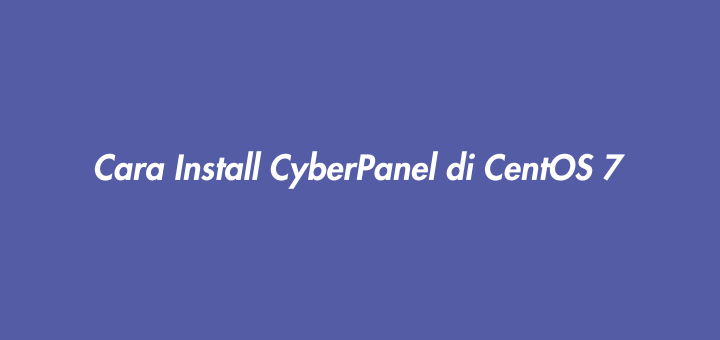 CyberPanel adalah aplikasi hosting control panel open source yang dirancang untuk kecepatan, keamanan, dan keandalan. CyberPanel menggunakan OpenLiteSpeed sebagai web server. Fitur CyberPanel antara lain:
Hak akses untuk root dan normal user
SSL
FTP server
DNS server
phpMyAdmin
Email client dengan Rainloop
FileManager
PHP Management
Firewall
One click backup dan restore
Pembatasan email
SpamAssassin
Install CyberPanel
CyberPanel membutuhkan spesifikasi hardware dan software sebagai berikut:
CentOS 7.x
Python 2.7
RAM 1024MB
Storage 10GB
Sebelum instalasi, nonaktifkan terlebih dahulu SELinux
Ubah opsi SELINUX menjadi disabled
# This file controls the state of SELinux on the system.

# SELINUX= can take one of these three values:

# enforcing - SELinux security policy is enforced.

# permissive - SELinux prints warnings instead of enforcing.

# disabled - No SELinux policy is loaded.

# SELINUXTYPE= can take one of three two values:

# targeted - Targeted processes are protected,

# minimum - Modification of targeted policy. Only selected processes are protected.

# mls - Multi Level Security protection.
Restart
Jalankan perintah download script installer dan eksekusi setelah terdownload
sh

<

(

curl

https

:

//cyberpanel.net/install.sh || wget -O - https://cyberpanel.net/install.sh)
Ditampilkan opsi pilihan instalasi, menggunakan 1 atau 2 database. Di sini saya memilih opsi no.1.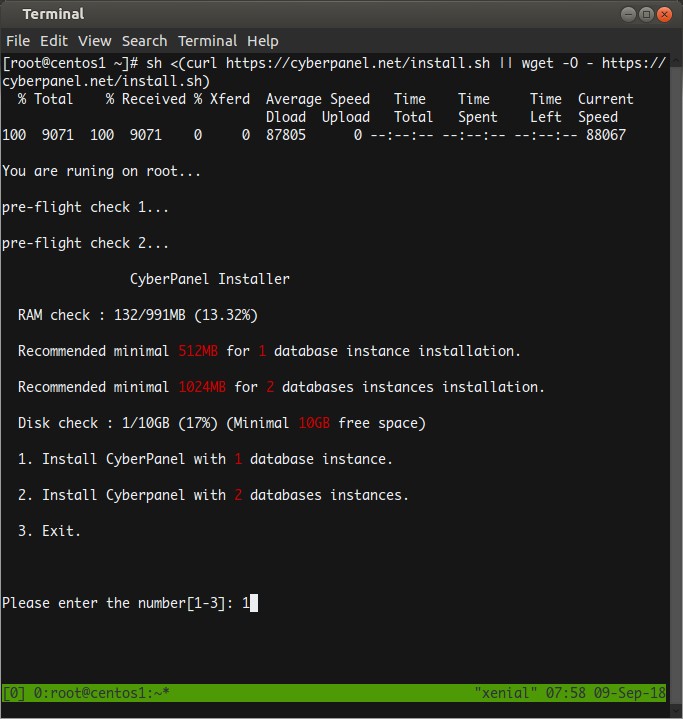 Kemudian pilihan versi database MariaDB, saya memilih versi 10.0.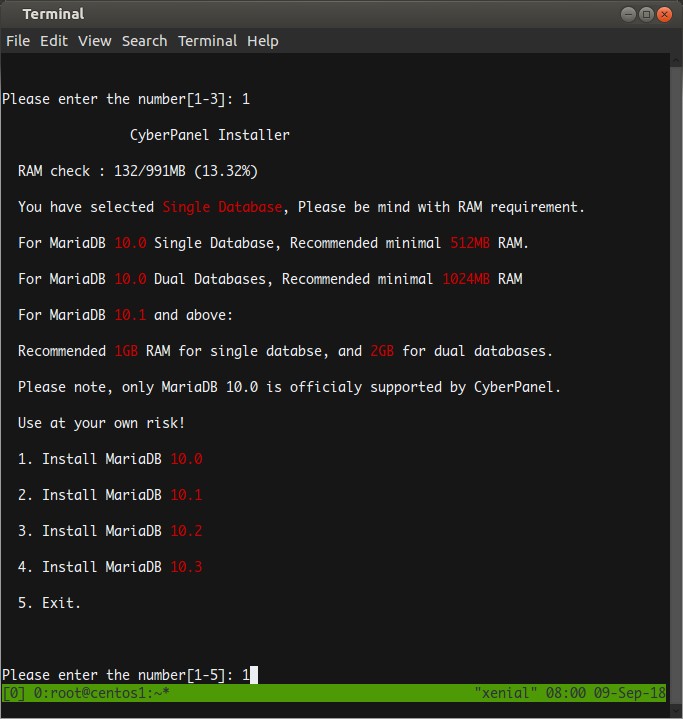 Setelah itu, proses instalasi dimulai. Proses instalasi memakan waktu sekitar 10 menit.
Setelah instalasi selesai, ditampilkan informasi akses CyberPanel.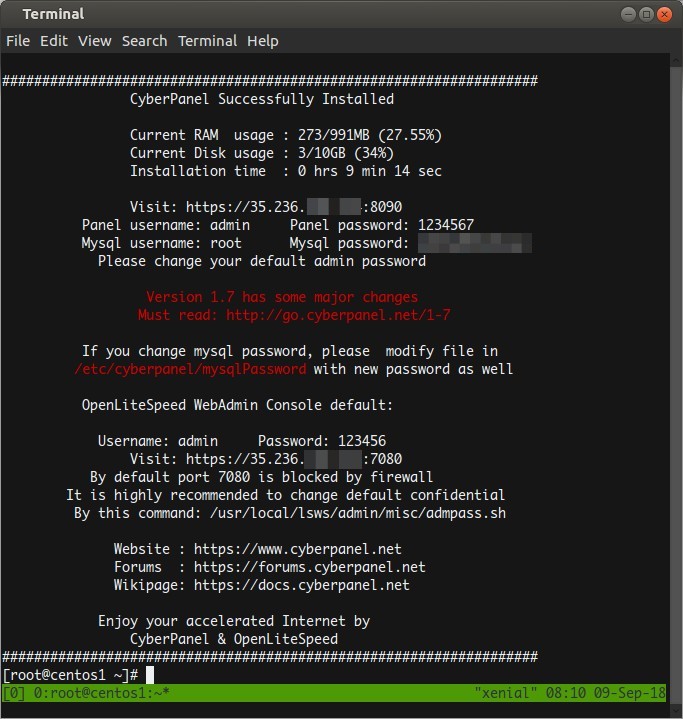 Login CyberPanel di https://IP_SERVER:8090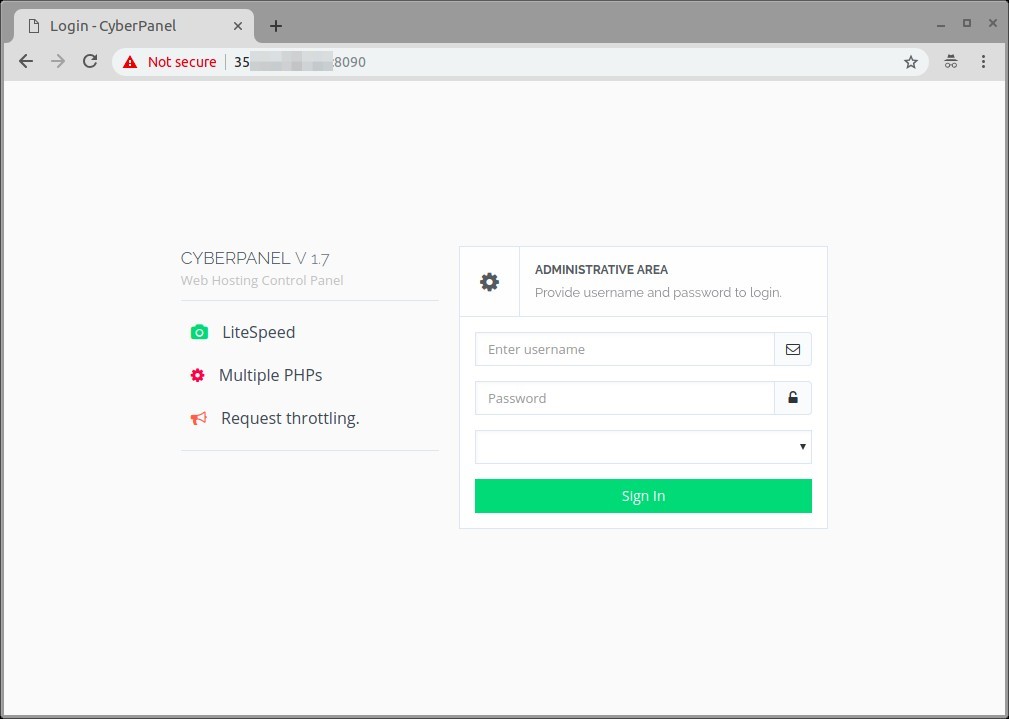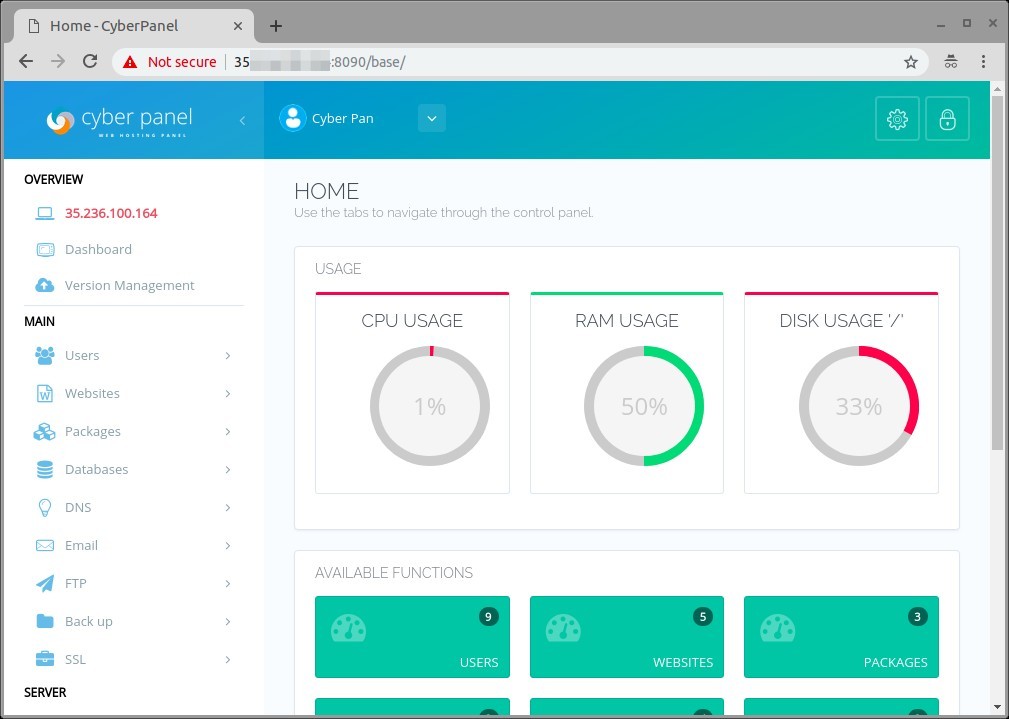 Selamat mencoba 🙂