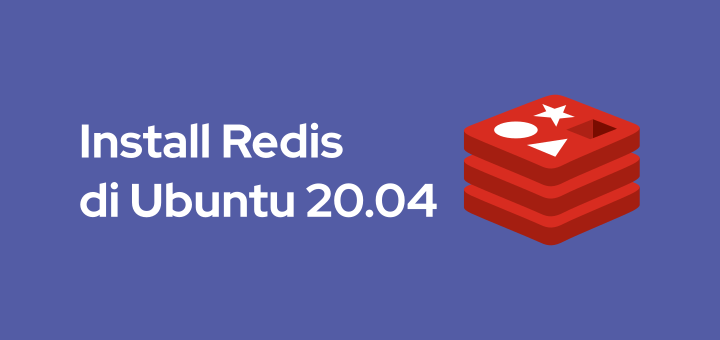 Redis (Remote Dictionary Server) adalah penyimpanan struktur data di dalam memory, dapat digunakan sebagai database, cache, dan message broker. Redis termasuk ke dalam perangkat lunak open source dengan lisensi BSD.

Install Redis
Update Ubuntu dan install Redis.
apt

install

redis

-

server

-

y
Konfigurasi Redis
Buka file konfigurasi redis.conf.
nano

/

etc

/

redis

/

redis

.

conf
Cari baris supervised no dan ubah menjadi supervised systemd.
# Note: these supervision methods only signal "process is ready."

# They do not enable continuous liveness pings back to your supervisor.
Cari baris # requirepass foobared, lepas tanda komentar # dan ganti foobared dengan password yang diinginkan.
# Warning: since Redis is pretty fast an outside user can try up to

# 150k passwords per second against a good box. This means that you should

# use a very strong password otherwise it will be very easy to break.

requirepass

p455w0rdp4nj4n9
Simpan konfigurasi dan keluar dari nano editor.
Restart redis service.
Pengujian
Jalankan redis-cli.
Login dengan menggunakan password yang dikonfigurasikan sebelumnya.
Uji koneksi dengan perintah ping, jika sukses dibalas dengan PONG.
Uji menyimpan sebuah key dengan nama "test".
Tampilkan value dari key test.
Menampilkan semua key yang tersimpan di redis.
Selamat mencoba 🙂