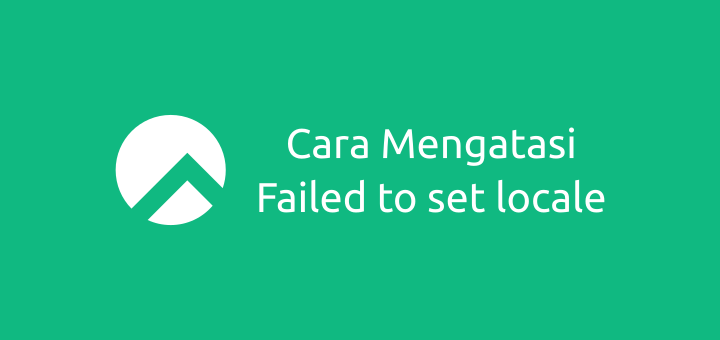 Locale pada sistem operasi Linux adalah sebuah konfigurasi yang menentukan bahasa, format tanggal dan waktu, serta pengaturan regional lainnya yang digunakan oleh sistem operasi dan aplikasi yang dijalankan di dalamnya. Locale ini biasanya ditentukan oleh pengguna saat menginstal sistem operasi atau dapat diubah kapan saja sesuai kebutuhan.
Pada saat saya mencoba Rocky Linux 9, menjalankan perintah 'dnf update' ditampilkan pesan Failed to set locale, defaulting to C.UTF-8.
Untuk mengatasi pesan failed tersebut, kita harus melakukan pengaturan locale. Misal, ingin menggunakan bahasa Inggris – AMERIKA SERIKAT (US) dengan pengkodean UTF-8.
Install language packs bahasa Inggris dan set locale.
dnf

install

langpacks

-

en

glibc

-

langpack

-

en

-

y

localectl

set

-

locale

LANG

=

en_US

.

UTF

-

8
Lakukan pengecekan apakah sudah terganti.
Contoh hasilnya.
LC_MONETARY

=

"en_US.UTF-8"

LC_MESSAGES

=

"en_US.UTF-8"

LC_TELEPHONE

=

"en_US.UTF-8"

LC_MEASUREMENT

=

"en_US.UTF-8"

LC_IDENTIFICATION

=

"en_US.UTF-8"
Selamat mencoba 🙂