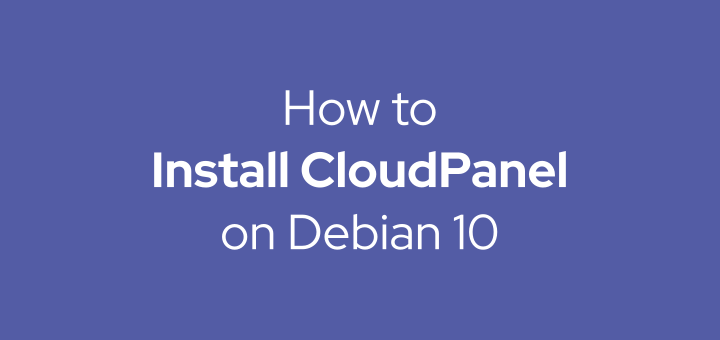 CloudPanel is a server control panel software designed specifically to run PHP-based web applications. CloudPanel is a community edition of the control panel mgt-commerce, a web hosting service on top of the AWS cloud for the Magento e-commerce CMS that has been operating for 10 years.

Pros of CloudPanel
According to CloudPanel, there are 5 advantages of the control panel developed by MGT-COMMERCE GmbH.
Free, no cost, no time limit, and feature limitations.
Easy to use, simple design.
Supports large cloud services such as AWS, DigitalOcean, Google Cloud, and Microsoft Azure.
Performance and security, using the Nginx web server, PHP-FPM, and MySQL database. Available Let's Encrypt SSL, bot blocker, and 2FA CloudPanel login.
Supports multiple PHP versions.
System Requirements
CloudPanel requires the following system requirements:
Operating System Debian 10
CPU 1 Core
2GB RAM
15GB disk
Install CloudPanel
Login to the server via SSH, then run the update first.
Install the required packages.
apt

install

curl

wget

sudo

-

y
Download the CloudPanel installer and run it.
curl

-

sSL

https

:

//installer.cloudpanel.io/ce/v1/install.sh | sudo bash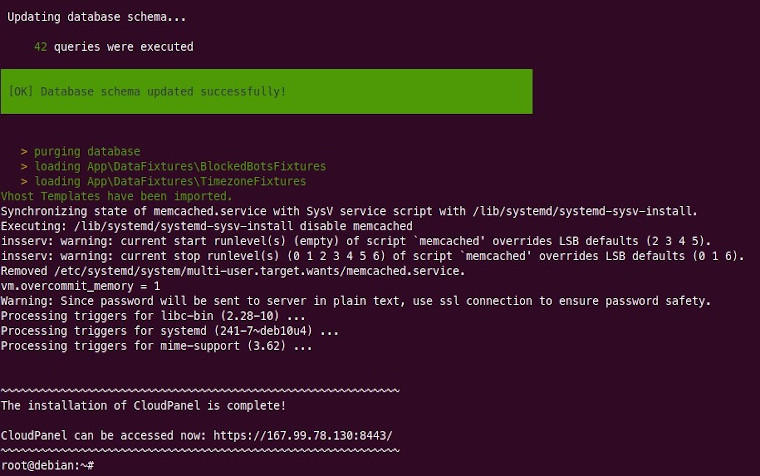 After the CloudPanel install is complete, access https://serverIP:8443.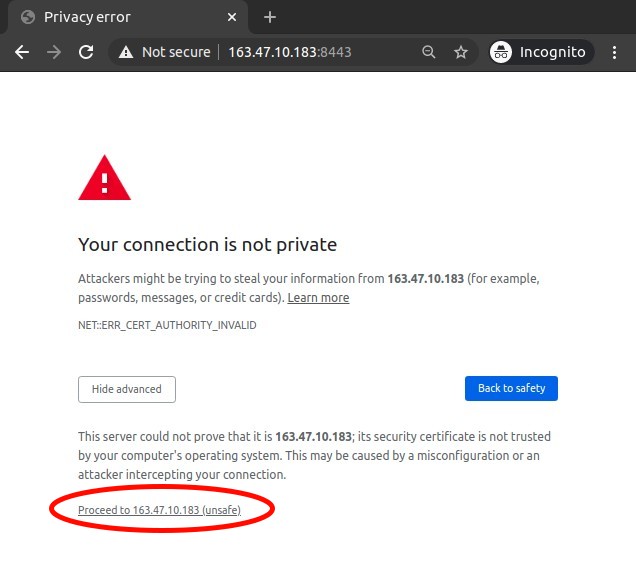 Then create an Admin User.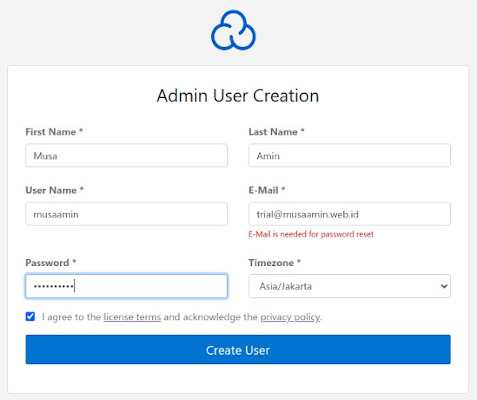 Then login to CloudPanel.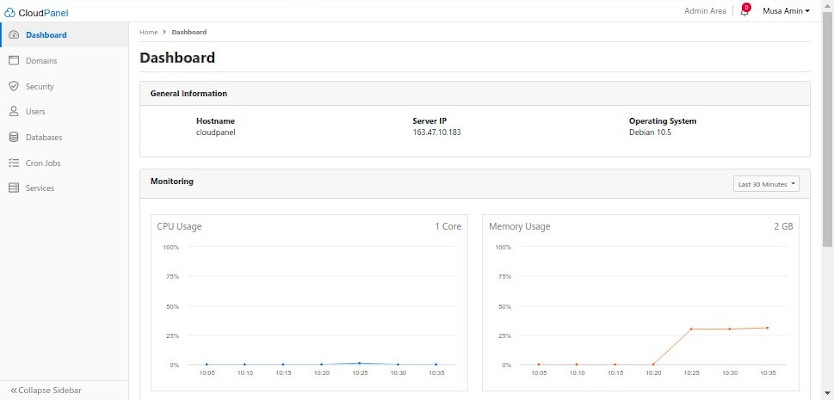 If you enjoy what I do, please support me on Ko-fi! https://ko-fi.com/musaamin