Keyboard shortcut dapat membantu kita dalam mengakses aplikasi atau perintah lebih cepat dibandingkan dengan menggunakan mouse, apalagi bagi yang terbiasa menggunakan keyboard. Berikut ini beberapa keyboard shortcut yang sering digunakan pada desktop Elementaray OS.

Close ALT+F4
Maximize SUPER+UP
Unmaximize ALT+F5
Toggle Maximized ALT+F10
Minimize SUPER+H
Workspace Left SUPER+CTRL+LEFT
Workspace Right SUPER+CTRL+RIGHT
Switch Windows ALT+TAB
Window Overview SUPER+W
Show All Windows SUPER+A
Take a Screenshot PRINT
Save Screenshot to Clipboard CTRL+PRINT
Take a Screenshot of a Window ALT+PRINT
Save a Window-Screenshot to Clipboard CTRL+ALT+PRINT
Take a Screenshot of an Area SHIFT+PRINT
Save Area-Screenshot to Clipboard SHIFT+CTRL+PRINT
Terminal SUPER+T
Application Launcher SUPER+SPACE
Lock Screeb SUPER+L
Tombol SUPER = Tombol WINDOWS
Mengatur Keyboard Shortcut
Keyboard shortcut di atas dapat diubah sesuai dengan keinginan kita, misalnya sudah terbiasa dengan shortcut pada sistem operasi Windows.
* Buka System Settings->Keyboard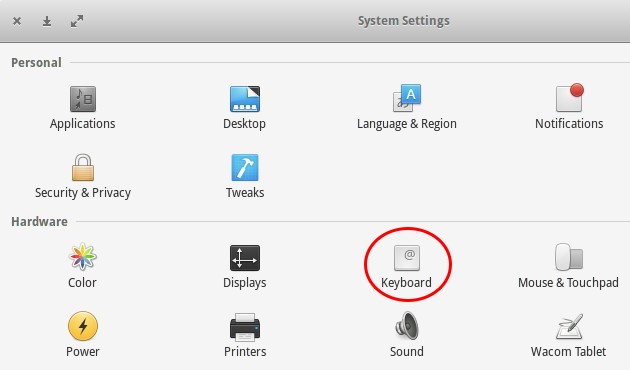 * Pada tab Shortcuts terdapat shortcut untuk Windows, Workspaces, Screenshots, Applications, Media, dan Universal Access.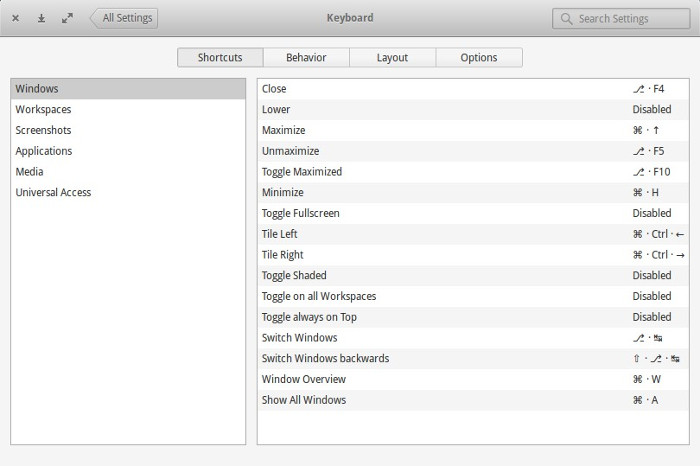 * Untuk mengganti shortcut klik nama shortcut.
* Tekan tombol keyboard yang ingin dijadikan sebagai shortcutnya.
* Misalnya saya mengganti shortcut untuk membuka Home Folder menjadi SUPER+E.
* Applications Launcher menggunakan kombinasi tombol SUPER+R.

selamat mencoba 🙂