Biznet GIO, salah satu provider Cloud Service di Indonesia sedang mempersiapkan layanan cloud terbarunya yang diberi nama NEO Cloud. NEO Cloud masih dalam versi Beta dan menggunakan platform cloud OpenStack. Pada versi Beta ini, Biznet GIO memberikan kesempatan kepada siapa saja untuk mencoba secara gratis. Saya mencoba mendaftar akun NEO Beta, dapat nomor antrian 699 dan menunggu untuk diverifikasi. Daftar akunnya tanggal 3 Oktober jam 8.25 dan sudah diaktifkan jam 12.15. Isi email aktivasi akun disertai dengan link login ke dashboard OpenStack dan link YouTube video tutorial cara membuat Virtual Compute NEO.

Membuat Virtual Compute di NEO
Urutan membuat Virtual Compute NEO berdasarkan panduan video tutorial
Membuat Network
Membuat Router
Mengatur Security Groups
Membuat Instance
Membuat Floating IP
Remote Server dengan SSH
Setelah semuanya selesai, Virtual Compute atau VPS berbasis OpenStack sudah dapat diremote menggunakan SSH client. Remote VPS saya lakukan di Ubuntu melalui terminal. Login SSH membutuhkan nomor IP Publik dari VPS, username dan key, jadi loginnya tidak menggunakan password melainkan key yang sudah digenerate pada saat membuat Instance.
ssh

-

i

Downloads

/

key

.

pem

ubuntu

@

103.89.0.212
Ketika menjalankan perintah di atas, tampil pesan seperti di bawah ini
The

authenticity

of

host

'103.89.0.212 (103.89.0.212)'

can

't be established.

ECDSA key fingerprint is SHA256:M+usohnefbQZbA5HUQVIoARFkaPimdZCUtq/qt5W8sk.

Are you sure you want to continue connecting (yes/no)? yes

Warning: Permanently added '

103.89.0.212

' (ECDSA) to the list of known hosts.

@@@@@@@@@@@@@@@@@@@@@@@@@@@@@@@@@@@@@@@@@@@@@@@@@@@@@@@@@@@

@ WARNING: UNPROTECTED PRIVATE KEY FILE! @

@@@@@@@@@@@@@@@@@@@@@@@@@@@@@@@@@@@@@@@@@@@@@@@@@@@@@@@@@@@

Permissions 0664 for '

Downloads

/

key

.

pem

'

are

too

open

.

It

is

required

that

your

private

key

files

are

NOT

accessible

by

others

.

This

private

key

will

be

ignored

.

Load

key

"Downloads/key.pem"

:

bad

permissions

Permission

denied

(

publickey

)

.
Pesan di atas tampil karena key.pem permissionnya 0644. Demi menjaga keamanan permission key.pem harus diubah terlebih dahulu menjadi 600.
chmod

600

Downloads

/

key

.

pem
Jika tidak bisa login ke server melalui SSH kemungkinan port SSH belum diijinkan masuk, pengaturan pada Security Groups. Begitu juga jika membuat web server, ijinkan protokol HTTP (80).
I/O Disk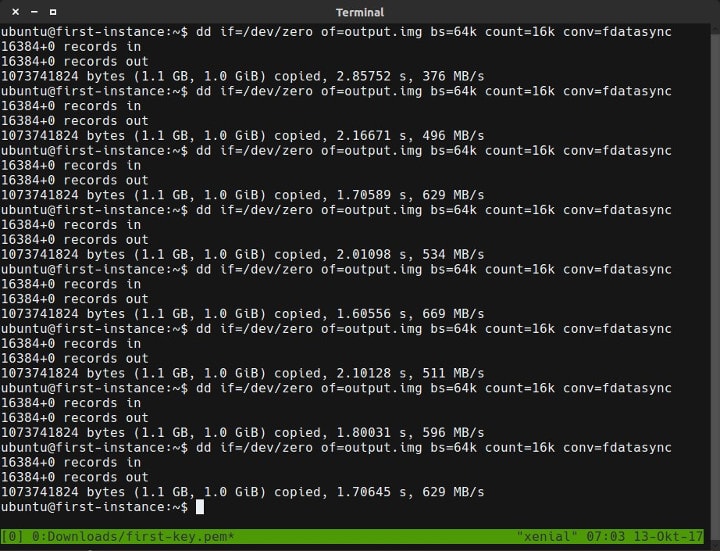 Ping ke VPS
Operator internet yang saya gunakan Telkomsel, lokasi Makassar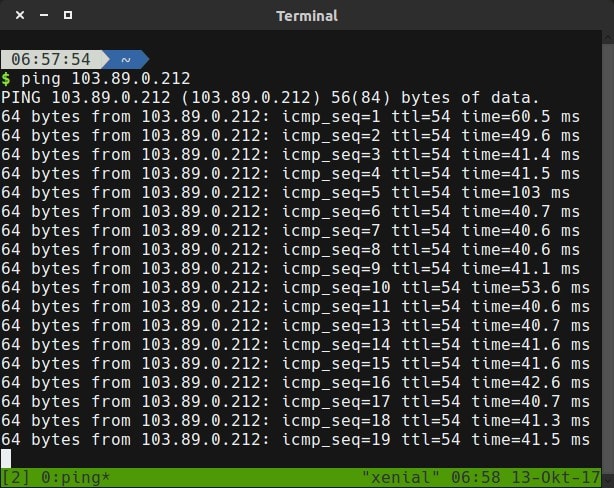 SpeedTest
SpeedTest ke server terdekat, Jakarta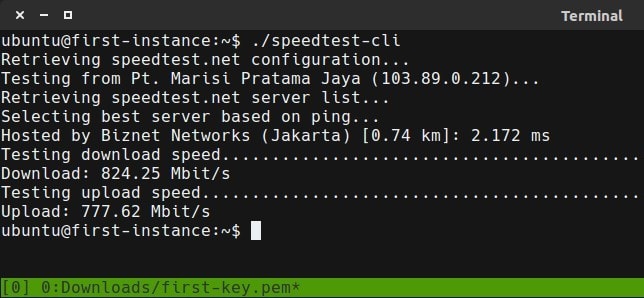 Bench.sh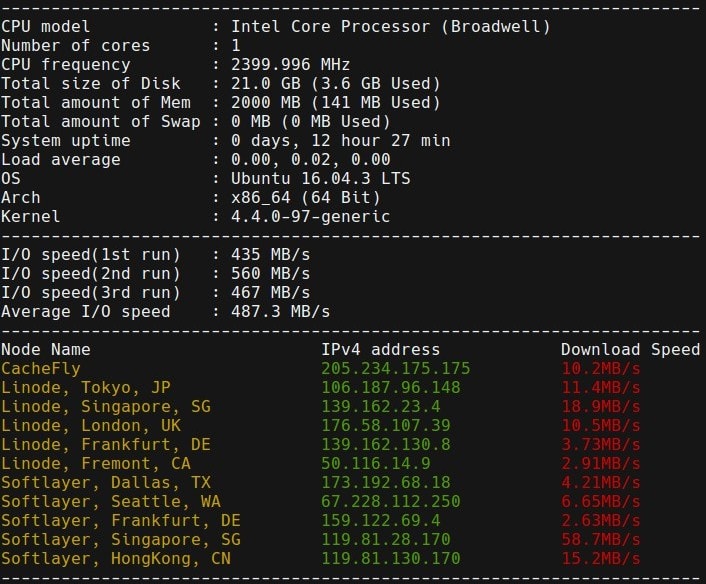 Vhwinfo.sh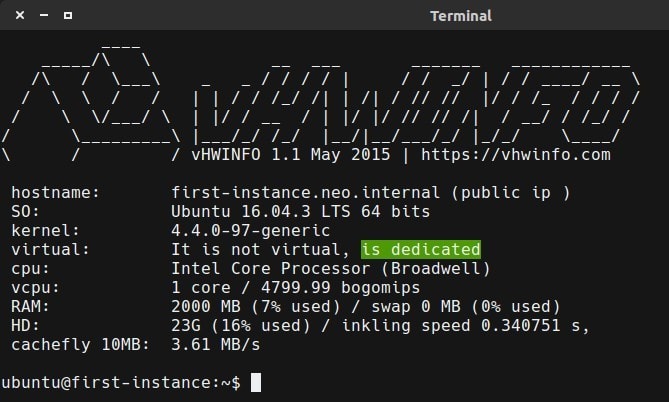 Mengakses Video
URL video di http://neo.demoaja.ga/videos/


Yang ingin mencoba kecepatan akses web, browsing http://neo.demoaja.ga/. Spesifikasi webnya:
Web Server: Nginx
Database: MariaDB
PHP Engine: PHP 7.0.22
CMS: Joomla! 3.8