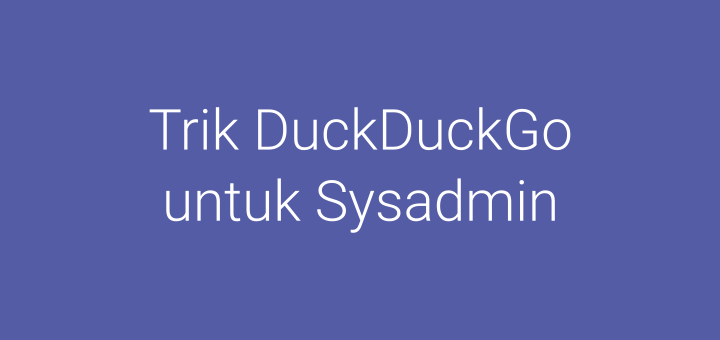 DuckDuckGo adalah mesin pencari yang sangat melindungi privasi penggunanya, dengan slogan The search engine that doesn't track you. DuckDuckGo tidak hanya dapat digunakan untuk melakukan pencarian website atau artikel tapi juga dapat digunakan untuk mengetahui status jaringan sebuah IP Address atau domain dan untuk kebutuhan kriptografi.

System Administrator
Status protokol
Misalnya untuk mengetahui apa arti dari kode 230 pada FTP, gunakan keyword ftp 230. Hasilnya berasal dari Wikipedia. Contoh lain http status 403.

Informasi domain
Untuk mengetahui informasi detail domain, siapa pemilik, tanggal daftar, tanggal expired, dll. Keyword: whois namadomain.com.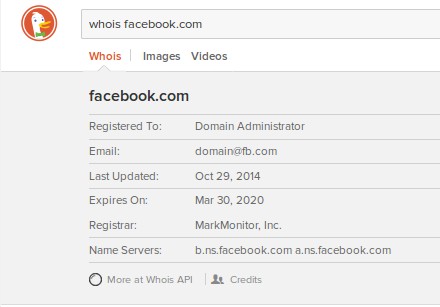 Status website
Untuk mengetahui apakah sebuah website sedang aktif atau tidak.
Keyword: is namadomain.com up?.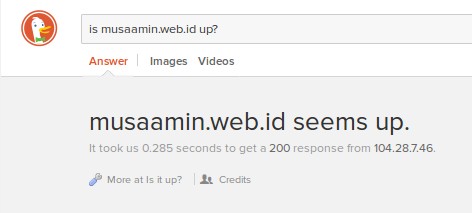 Nomor port
Untuk mengetaui sebuah nomor port digunakan untuk layanan apa.
Keyword: port nomorport.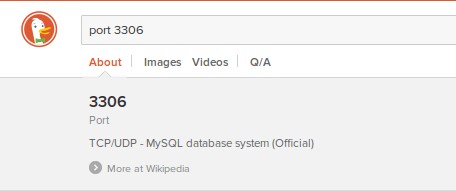 IP public
Untuk mengetahui berapa IP Public yang digunakan.
Keyword: ip address.

KriptografiMembuat password
Membuat password acak 10 karakter dengan level strong.
Keyword: password 10 strong.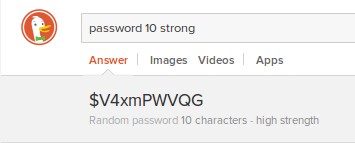 Membuat hash
Membuat hash sebuah teks. Mendukung algoritma md5, sha, sha512, sha224, sha256, sha384.
Keyword: algoritmaHash teks.

Identifikasi algoritma hash
Untuk mengidentifikasi algoritma hash yang digunakan pada sebuah hash.
Keyword: hash tekshash.

Plaintext dari hash
Untuk mengetahui teks asli/plaintext dari sebuah hash.
Keyword: leakdb tekshash.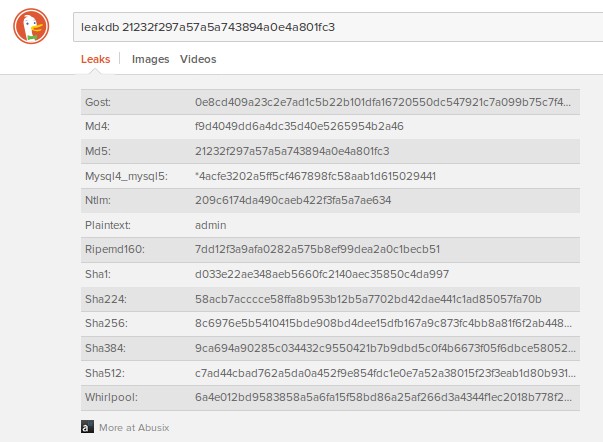 selamat mencoba 🙂